Experienced
Our caregiver employees have hands on experience.  We consistently provide feedback and training to improve our service. Our caregivers communicate well with all family members.  They honor the dignity of the clients.  They are people persons. They know how to thrive in challenging situations, always keeping the client's comfort and safety foremost in their minds. They follow solid caregiving principles.  They are flexible and have high attention to detail.  They are the very foundation our company's quality service.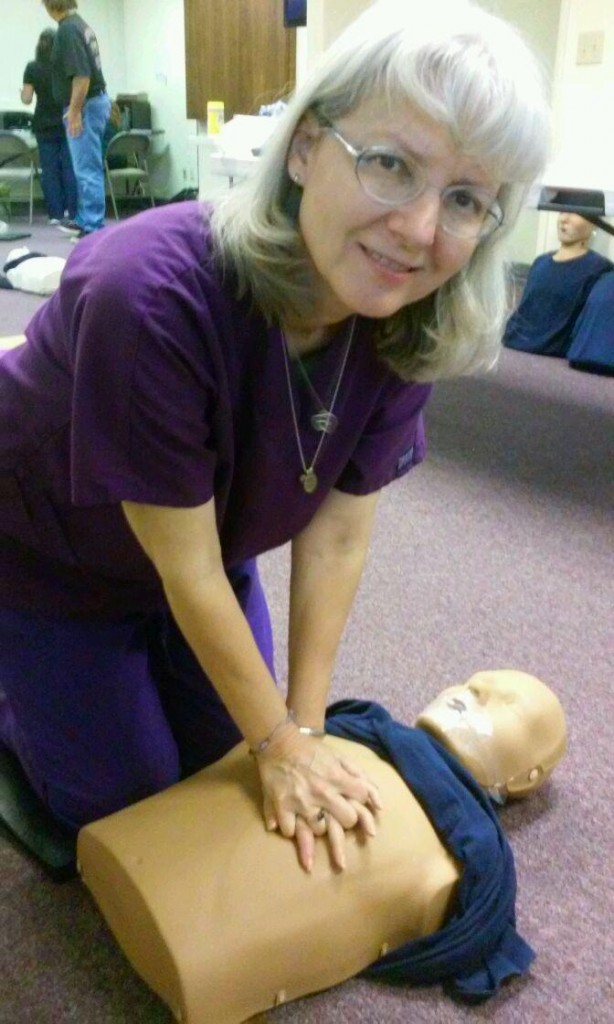 Above photo: Margie Yee taking Basic Life Support Cardiopulmonary Resuscitation (CPR) and Automated External Defibrillator (AED) training from STAR CPR in San Luis Obispo.  
Ongoing training provides the needed skills to provide quality home care services.