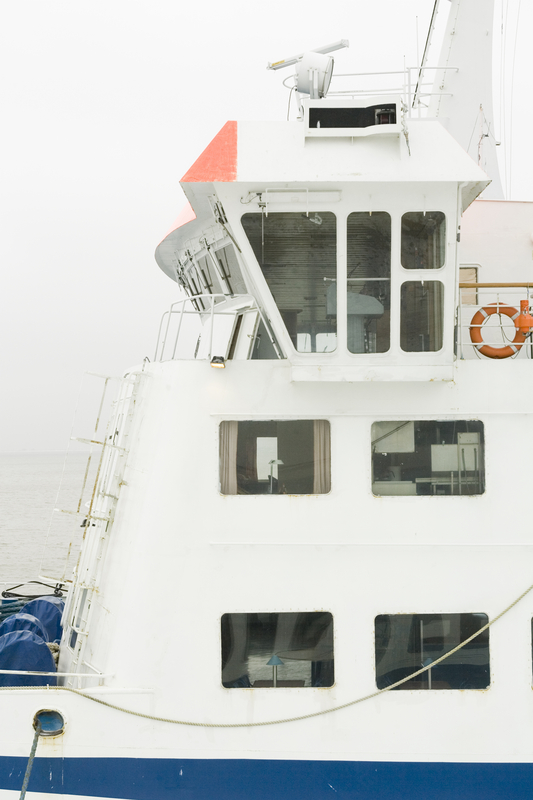 By Bradley Yee
Every home where caregiving is performed needs a bridge.  Let me explain: some have compared the running of the household where caregiving takes place to a running a large ship.  On a ship, the bridge is the place whereby the ship can be commanded.  From here, strategic personnel can steer the ship – often using Global Position System (GPS) information – and direct coordinated tasks to ensure that the ship gets to the desired destination in the most efficient manner.
A ship's select personnel supervise the use of fuel to propel the ship in the correct direction.  Cleaning and maintaining the ship is a constant task.  Exercising, feeding and caring for the needs of the crew is another important set of tasks.
All these tasks typically take their direction from strategic personnel situated on the ships bridge.  They always use organizational tools to do the job.
Like a ship, a home where caregiving is performed has many tasks needing completion.  Likewise, a home where caregiving is performed often experiences rough patches in their journey (think of juggling a multitude of tasks all clamoring for your attention: doctor appointments, therapy visits, grocery shopping, maintaining finances, running errands, scheduling social visits and respite time – time constraints, traffic, and caregiver illness are some of the rough patches faced).  This makes it all the more important to maintain a good organization system.
A partial list of these home tasks include:
appointments to be made and kept
house cleaning
meals to be prepared, served and cleaned up after
care recipients follow a schedule of personal hygiene and grooming, toileting
care recipients exercise, rest and enjoy hobbies
regular home maintenance (inside and outside of the home)
assessments for the care recipient by licensed personnel, among other things
if possible, social visits from family and friends, or visits to meet them outside of the home
shopping for essentials and non-essentials
keeping track of finances
other errands
So, here's what you need to efficiently organize these tasks for your home where caregiving is performed – a large daily paper calendar.  It functions as your so-called "bridge" in your home.
In this digital age, paper?  Really?  Yes.  I recommend you start with paper, and if you choose to go the digital route, at least you have developed a habit of using a daily calendar.  For starters, a large daily paper calendar is super visual.  The care recipient may want to see it, so paper is easily accessible.  If you have caregivers from agencies coming in to help you, do you really want to give them access to your computer so that they can access a calendar?  Perhaps yes, but since accessing a computer may inadvertedly require security procedures for other personal information housed on the computer, maybe not.  That is why I recommend the large daily paper calendar.
You could make the case for using a digital calendar whereby a caregiver could access it with a smart phone or other mobile device.  It is your preference.  I have seen first-hand how a large paper calendar works efficiently in homes where caregiving is provided.  I believe that it is about keeping it visual, easily accessible and easily usable.
Next, find a place that you'd like to be the go-to 'bridge' of your home, to place and make use of your large daily paper calendar.  For some, it may be near the kitchen table.  For others, it may be that place where you have all the tools for you to make important telephone calls.   Make it a place where it is in a high traffic area, so that it can be easily seen and accessed.
I recommend a large daily paper calendar with lines for respective hours in the day, because listing multiple appointments for any given day will require more than a large "box" found on paper desk monthly calendars.
I also recommend that it not be placed on the refrigerator because the weight of a paper daily calendar may be to heavy for magnets on the refrigerator.  Also, repeatedly writing on it and turning the pages may be a challenge if it is hanging vertically.
Why is a calendar in a caregiving home needed?
What is written down is remembered.  Life Hacks writer Dustin Wax reports that "…research suggests that as far as our brain is concerned, it's as if we were doing that thing. Writing seems to act as a kind of mini-rehearsal for doing… (writing) can "trick" the brain into thinking it's actually doing it, and writing something down seems to use enough of the brain to trigger this effect. Again, this leads to greater memorization, the same way that visualizing the performance of a new skill can actually improve our skill level.¹
More is done, effectively.  Less confusion, the ship runs smoother
Writing appointments on the calendars is a common courtesy for reminding the care recipient. When you keep those appointments, you build trust within the care team which helps foster team collaboration and team morale.
Ouch! Paying for a missed appointment
Doctor's offices often charge for missed appointments.  I've heard of situations of when patients overlook paying the charge for missed appointments.  This triggers finance charge (late) penalties.  In a horrific situation, I've heard of repeated missed payments for missed appointments, to where that patient's credit score was negatively impacted.
Calendars help to reconcile insurance claims
Avoid the stomach churning stress of trying to remember when a skilled personnel or non-medical home care aide assisted your elderly loved one for reconciling your long term insurance claim.  Improperly completing these reimbursement forms (with incorrect dates of service) could spell thousands of dollars in lost reimbursements.  Simply listing appointments of respective doctor visits, therapy sessions or home care aide assistance with dates/times of service/purpose of visit/therapy/service session will prevent this and keep you organized and reduce stress and anxiety.
Streamlining your calendar
Popular author and time management efficiency expert Michael Hyatt recommends keeping daily home calendars simple.  In a recent blog on this topic², he asserts that we must protect the basics.  This means that the priorities are always listed.  Non-essential appointments should be eliminated.  Then follow up by rescheduling some of what remains.  I would add that you should be careful not to schedule too many appointments back to back.  Elder care recipients need time to recover from the busy movement and activity of appointments.  They need adequate time to rest, hydrate themselves and prepare for the next appointment/meeting/errand and or therapy session.  Otherwise, they could become overwhelmed, and their health could suffer.  Do not confuse a task list with listing appointments, meetings, visits, or errands.  Keep the task list separate so that your calendar is easily read when a care team member simply needs to refer to it.
Something to look forward to
Milestones need to be celebrated. Everyone on the care team always need a break of some sort.  When you plan ahead for something to look forward to, such as taking a drive along a scenic road, inviting friends over, hiring home care aides to provide respite, getting together for coffee or lunch with friends, life becomes richer and fuller.  These special moments re-energize the care team as well as the care recipient.  By seeing the special time to look forward to, it produces the needed encouragement to keep working at tasks of providing quality service at all times.
Help if you need it
Christian Love Home Care is a licensed Home Care Organization, offering non-medical in-home assistance.  Start the new year off with establishing organizational tools to efficiently run your home.  We can help.  Our Home Care Aides can assist you with setting up and maintaining a go-to daily calendar to help keep your home running smoothly.  Please contact us if we may be of service to you:  Tel: 805-238-3500 email: bradleyy@christianlovehomecare.com
Sources
Campbell Peterson, Pipi (1998) Ready, Set, Organize! – Get Your Stuff Together: A Workbook For The Organizationally Resistant.  Indianapolis, IN Park Avenue Productions: An imprint of JIST Works, Inc.
Wax, Dustin, writing for Life Hack blog.  Writing and Remembering: Why We Remember What We Write. Available here: http://www.lifehack.org/articles/featured/writing-and-remembering-why-we-remember-what-we-write.html
Hyatt, Michael.  Blog from michaelhyatt.com.   Is It Time For Calendar Triage? available here: https://michaelhyatt.com/calendar-triage.html
Footnotes
¹Wax, Dustin, writing for Life Hack blog.  Writing and Remembering: Why We Remember What We Write. Available here: http://www.lifehack.org/articles/featured/writing-and-remembering-why-we-remember-what-we-write.html
² Hyatt, Michael.  Blog from michaelhyatt.com.   Is It Time For Calendar Triage? available here: https://michaelhyatt.com/calendar-triage.html