By Bradley Yee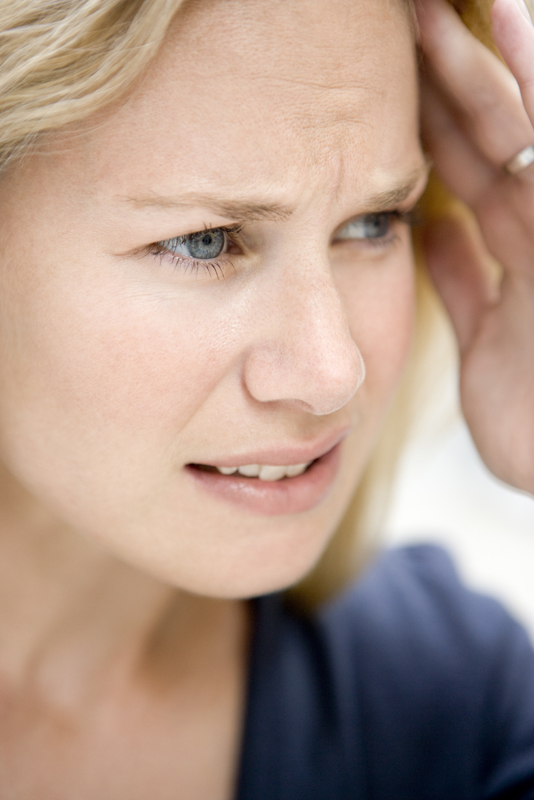 An occasional constructive criticism about for instance the clothes you are wearing is actually beneficial in any older parent/adult child relationship.  The persistent criticism we're talking about is one which harbors negativity.  It is hostile in nature and resolutely regular in its expression towards you.
How did their behavior come about?
Grace Lebow, Barbara Kane and Irwin Lebow, authors of Coping With Your Difficult Parent: A Guide For Stressed-Out Children offer a plausible root cause of a parent's persistent critical behavior:  "These criticisms are a projection of her own profound sense of inadequacy.  She gets ride of these feelings by convincing herself that those around her have worse imperfections.  So she engages in one-upmanship, in which she puts others down – especially those closest to her.  This is how she copes with her world.  And when you get defensive, her feelings of inadequacy are intensified."¹
A good game plan
Take a step back.  Get the 30,000 foot view.  If your parent has been critical of you for quite some time now, you recognize that they will likely not change immediately.  You will need a good game plan to face this persistent criticism.
Authors Lebow, Kane and Lebow suggest that you take a deep breath, and then let it (the persistent criticism) roll off your back.²
Anticipate criticism.  Imagine letting the criticism roll off your back and you successfully de-escalating the situation with skillful steps such as re-directing to another topic.   Mentally rehearsing how you will respond before the critical communication from your parent is empowering.  By anticipating criticism, your parent's critical remarks won't catch you off guard, and you would have already rehearsed your response.  Your brain can process this better, because you would have already told it how you would respond, when you were calm.
Take ownership of your behavior and your emotions.  Each day is a new day.  Do not personalize your parent's remarks, and definitely do not plan ways to respond in an unhealthy way.  Although getting emotionally beat up time and again by a critical parent is exhausting, it is nowhere near the pain of regret that you may feel for unkind words you may unleash back at your critical parent.  Your goal is to behave in a way which aligns to your principle of respect.  Respect for others and respect for yourself.
Walk away for a moment, gain your composure.  Perhaps this may just be one of the best strategies of all.  It signals in your mind, a chance to take a break from the barrage of negativity.  It affords you time to reflect on the bigger picture, to extend unconditional love and compassion.
After your interaction with your parent, when you are in quiet solitude, think back on the positive feeling you had of not taking their criticism personally.  Perhaps journal the victory you accomplished by keeping your relationship intact and honoring your parent by not being defensive, and not responding with critical statements.  This will embolden you to continue your personal interaction with your parent.
At the appropriate time, remind your persistently critical parent of the positive relationship you share with them. Let them know in a positive way, your deep value for it.  This has a way of disarming them.  It focuses on the positive and the bond you share.
Consider respite non-medical, in home care services.  When your energy reserves are almost depleted, time away from a persistently critical parent is vital to your mental and emotional health.  A break from the normal routines impacted by a persistently critical parent at home will rejuvenate you.
Even if you do not leave the home when a non-medical, caregiver assists in the home, their presence changes the dynamics around your persistently critical parent.  Perhaps your parent would be less inclined to constantly target you with their criticisms in the presence of a caregiver.
Help if you need it
Christian Love Home Care is a licensed Home Care Organization, offering non-medical in-home assistance.  Our Home Care Aides would love to assist your family with respite services.  Please contact us if we may be of service to you:  Tel: 805-238-3500 email: bradleyy@christianlovehomecare.com
Sources
Lewbo, Grace and Barbara Kane with Irwin Lebow.  Coping With Your Difficult Older Parent: A Guide For Stressed-Out Children (1999) New York, NY Avon Books, Inc.
Footnotes
¹Lewbor, Grace and Barbara Kane with Irwin Lebow.  Coping With Your Difficult Older Parent: A Guide For Stressed-Out Children (1999) New York, NY Avon Books, Inc. page 71
²ibid.,